There are many words I could use to describe the past month. But one of the first words that comes to mind is tired. It's been a good month but such an exhausting month. And I'm worn out: physically, emotionally, and spiritually.
There are so many symptoms of this. Wanting to burst into tears over things that I normally wouldn't. Ever. (Thankfully, I can usually hold them back.) Little energy or desire to dig into the Word. The inclination to spend most days on my bed reading or on my laptop. The restless feeling of being stuck.
The combination of the pain and physical torment these past many months and the busy schedule of this month equals all of the above and more. (Be grateful for the details I've spared you.) I'm tired of being sick. Tired of how it affects and tries so hard to control so many details of my daily and weekly life. Tired of the pain. Tired of being tired.
The temptation in my weakness and humanness is to stay in the depression of being tired of it all. It is a choice to choose to enjoy time with family and friends. It's a choice to get off my bed and go outside to be refreshed and renewed by God's creation. It's a choice to get up and bake delicious food for the people I love and be reminded of how much I enjoy the kitchen. It's a choice to go out for coffee with friends and be renewed and energized by laughter when my exhaustion is telling me to go to bed instead. It's a choice to do exercises while chatting on the phone instead of being sprawled out across my bed. And in the past few minutes, it was a choice to open God's Word for the first time in too many days.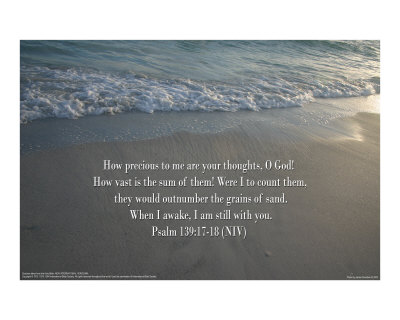 I opened to one of my favorite Psalms, Psalm 139. The first eighteen verses just spoke to so many different parts of me and parts of my exhaustion.
O LORD, You have searched me and known me.
You know my sitting down and my rising up; You understand my thought afar off.
You comprehend my path and my lying down, and are acquainted with all my ways.
For there is not a word on my tongue, but behold, O LORD, You know it altogether.
You have hedged me behind and before, and laid Your hand upon me.
Such knowledge is too wonderful for me; it is high, I cannot attain it.
Where can I go from Your Spirit? or where can I flee from Your presence?
If I ascend into heaven, You are there; if I make my bed in hell, behold, You are there.
If I take the wings of the morning, and dwell in the uttermost parts of the sea,
Even there Your hand shall lead me, and Your right hand shall hold me.
If I say, "Surely the darkness shall fall on me," even the night shall be light about me; indeed, the darkness shall not hide from You, but the night shines as the day; the darkness and the light are both alike to You.
For You formed my inward parts; You covered me in my mother's womb.
I will praise You, for I am fearfully and wonderfully made; marvelous are Your works, and that my soul knows very well.
My frame was not hidden from You, when I was made in secret, and skillfully wrought in the lowest parts of the earth.
Your eyes saw my substance, being yet unformed. And in Your book they all were written, the days fashioned for me, when as yet there were none of them.
How precious also are Your thoughts to me, O God! How great is the sum of them!
If I could count them, they would be more in number than the sand; when I awake, I am still with You.
(Psalm 139:1-18)
God understands everything about me. He understand and knows each hurt, each frustration, each moment when I don't have any strength to go on. I can't get away from Him...He will. not. leave. me. Even in the darkness, He is here. I don't always feel Him, but I know He's next to me. When He was weaving me in the womb, He knew what would happen in my body. He knew the struggles ahead. There are purposes in His plan through all this pain that I will never understand. But I'm learning to trust Him for them.
These days can be very dark. But I know He still shines and there are times He shines extra brightly and it gives me a faith boost. Then there are the dark days that are just, well, dark. It's those days that are the hardest to push through but thankfully His mercies are new every morning.
It's getting late and I'm rambling. I started this post this morning and then was gone all day. It was great to catch up with some friends but once again, I'm tired. Praying for strength to face another week after a long weekend...and praying for those I love who are also going through illness and trying times. God is good. All the time.